Servicies
An exceptional setting, with a garden open to the Atlantic ...
La Villa l'Arche overlooks the Basque coast and offers a unique view of the Atlantic Ocean.
Take advantage of the services we offer with our heated swimming pool, our jacuzzi which plunges into the ocean and our solarium which invites you to relax and unwind.
At the end of the garden, a discreet path goes directly onto the sandy beach.
Alone, as a couple, with your family or friends, you can relax with the ocean as your only horizon.
Discover the pleasures of luxury combined with Basque traditions.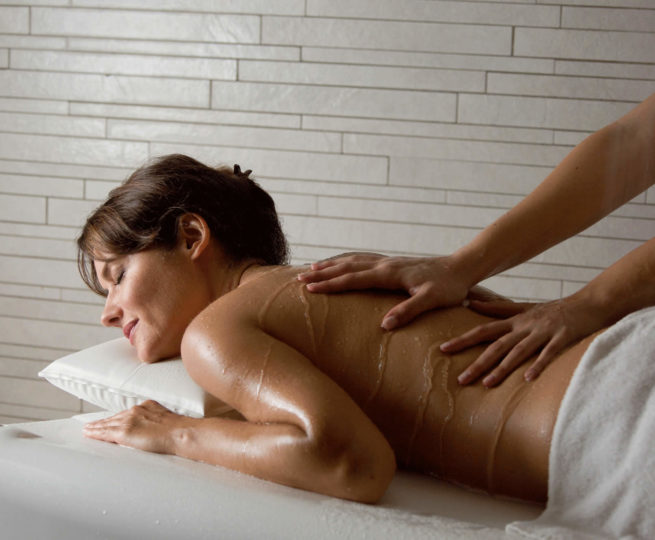 Well-being
La Villa l'Arche is in a partnership with the most beautiful Basque Coast's Thalasso & Spa to provide an exceptional care moment for their customers : The Loremar of Saint-Jean-de-Luz.
Enjoy the 20% discount on all the menu of professionnal beauty and spa services.
And try the Privilege Offer for a special price of €150 including :
• 1 massage to select for 50 min
• 1 breakfast at the OCEAN Restaurant facing the Saint-Jean-de-Luz's bay
• Access to Thalasso space (sea water swimming-pool, Sauna, Hammam and tea room)
YOUR MASSAGE FACING THE OCEAN
If you prefere enjoy your care moment at La Villa de l'Arche, we work with Elodie, a professional masseuse, confirmed and passionated about the art of the massage.
Besides she has an experience of eleven years in the luxury sector and well-being, she's improving her expertise through travels, following the quest of the best techniques. She links differents ancestral and traditional methods with precision and elegance to provide a unique, exclusive and customised massage.
Each massage is adapted to each customer's pain and needs.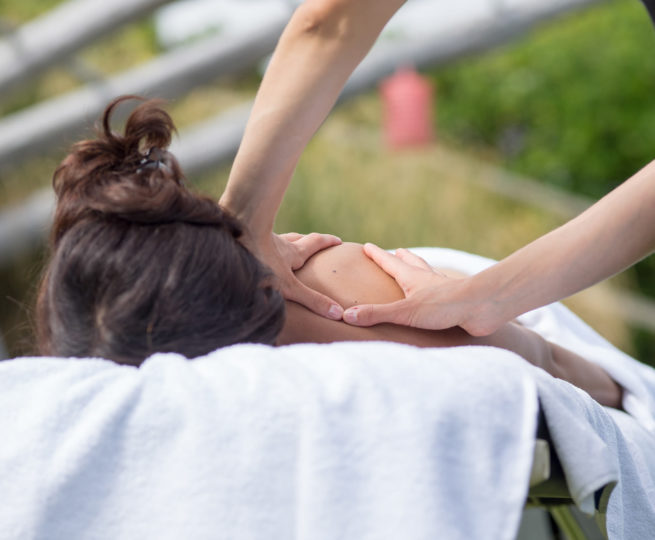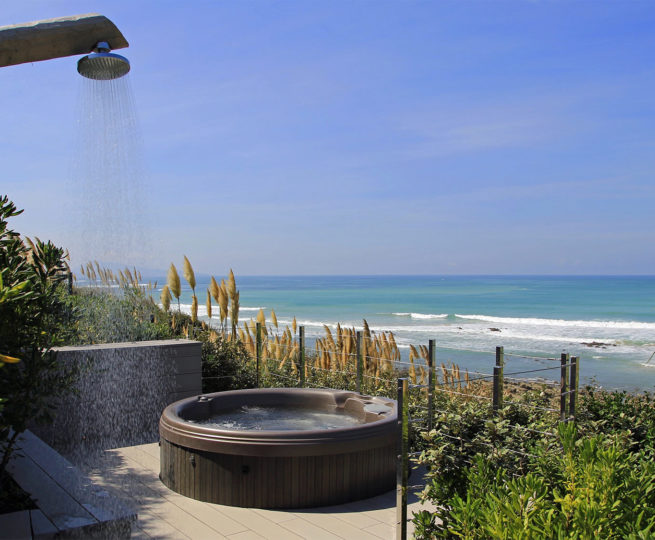 Well-being at La Villa l'Arche
Well-being at La Villa l'Arche can also be appreciated thanks to a beautiful 14 m in length swimming-pool, with balneo equipment and massaging water jets. A jacuzzi is also at your disposition, with an incredible view by the ocean.