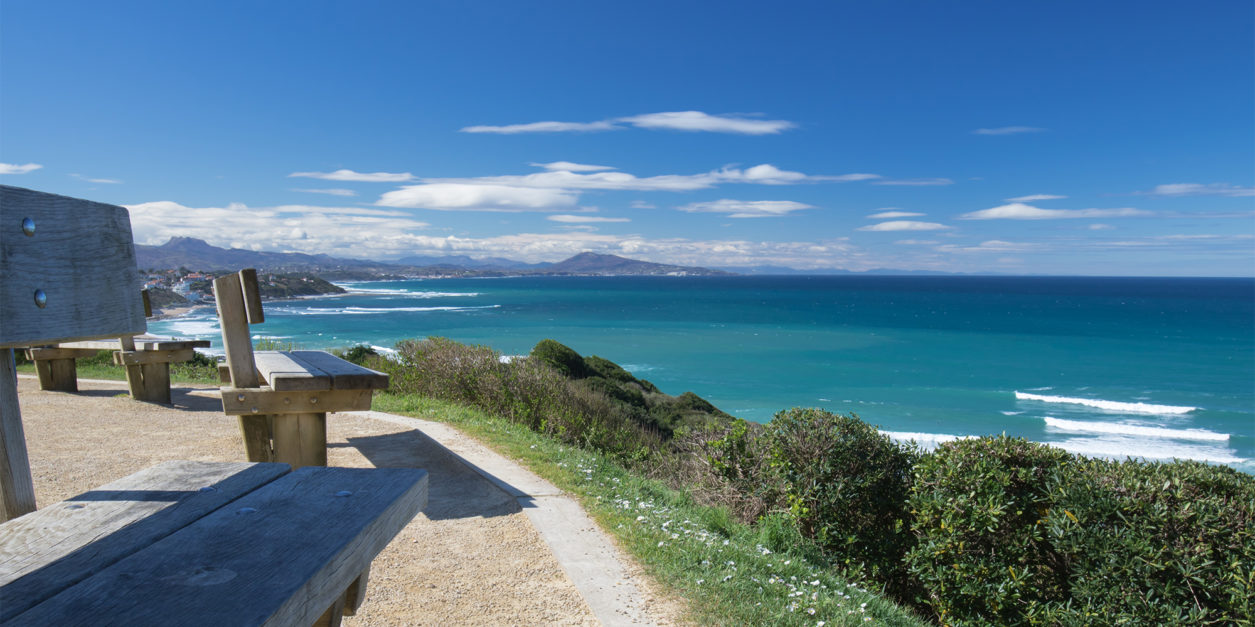 Surroundings
The splendour of the Basque coast
Discover a natural setting, between land and sea, steeped in Basque culture. There you will find activities all year round and for the whole family.
With its breathtaking surroundings and its six beaches stretching for 5 km, Bidart will conquer you!

Whether sports or ocean aficionado or if you are only looking to try out something new, learn to drop into a wave on a surfboard, longboard, bodyboard or even on a stand-up paddle. Every level is welcomed, from beginner to confirmed, at the various surf schools near La Villa l'Arche.

For the down-to-earth green fee players, the Basque coast offers you one of the most prestigious golf courses in the region: The International Golf Training Centre of Ilbarritz with its nine-hole golf course by the ocean.
Discover the Basque culture by taking up Basque pelota on the big fronton wall with the youngsters from Kostakoak and Patxi d'Ona Pilota.

A real delight for nature lovers, the Basque coast also offers the possibility to enjoy a breathtaking trek along the coastal corniche either in pairs, with your family or with friends. For the adventurers, take a ride on quad bikes or electric "eTricks" vehicles with the Trial Thunder club.

Do not miss the unique local artisan products such as Basque knives at Les Couteliers Basques and Basque cakes, shortbreads, loaves and other sweet treats at the Moulin de Bassilour.

For your holidays, come and discover this exceptional setting and let yourself be dazzled by the wild and stunning beauty of the Basque landscapes.

Have an unforgettable stay on the Basque coast, by the ocean
Download our brochure
Special offers
To fully discover the Basque coast, La Villa l'Arche regularly informs you of its best special offers:
Basque coast discovery pack, weekends for two or with the family, cocktails, seminar and meeting offers, offers to satisfy your every need.
Indulge and take advantage of our special offers for an unforgettable stay!