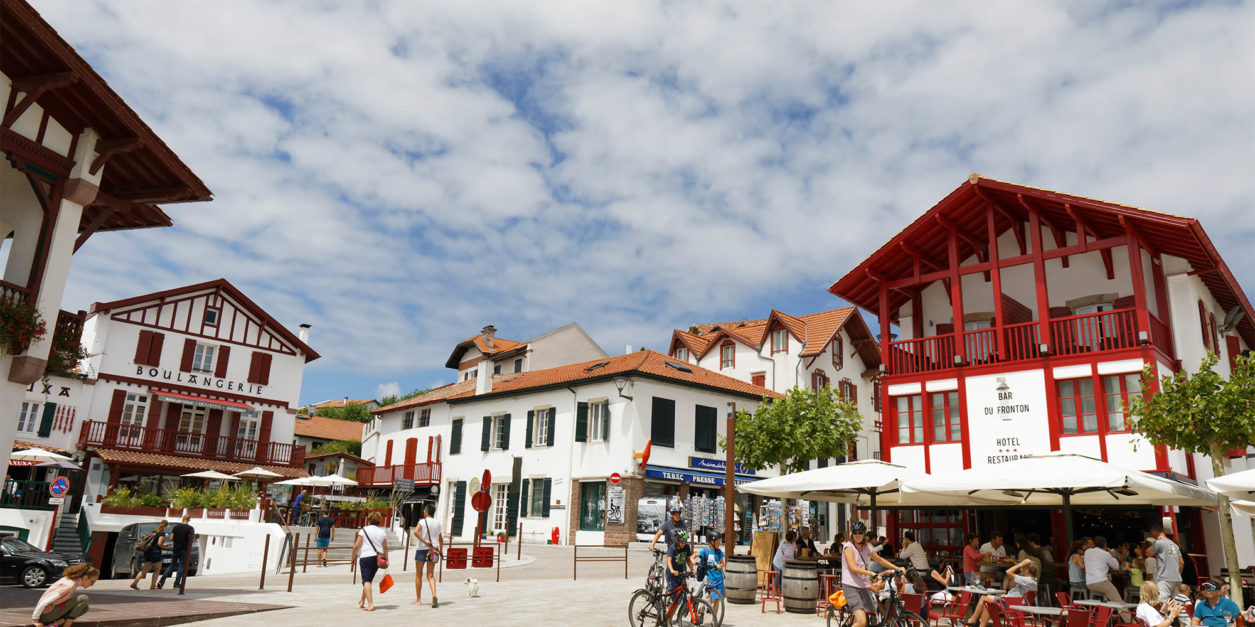 The village of Bidart
Your stay in Bidart, on the Basque coast
Back to news
The top-hill village of Bidart overlooking the Basque country
Located on the corniche road, between Biarritz and Saint-Jean-de-Luz, Bidart is the highest hill top village on the Basque coast.
Overlooking the Atlantic Ocean and surrounded by its many beaches, Bidart is one of the seven French Basque provinces with the Pyrenees as a backdrop.
This small seaside resort of 6,710 inhabitants finds the origin of its name from the Basque word "bide artean" which means "between the paths".
Immersed in the Basque culture, surfing and Basque pelota will no longer hold surprises for you. You can also engage in the discovery of the regional songs and dances that are the epitome of the Basque culture.
You will also be able to taste local produces and discover the coastal path.
Without a doubt, Bidart is the perfect place to recharge your batteries in front of the ocean.
The top-hill village of Bidart overlooking the Basque country
Discover Bidart